Serving The People of Indianapolis, IN
Top-Tier Gutter Installation in Indianapolis IN
A high-quality, efficient gutter system is the unsung hero of any property, protecting your home from potential water damage. Indianapolis Roofing LLC is proud to offer professional gutter installation services, featuring top-of-the-line Wilco gutter products and LeaFree gutter guards, ensuring unparalleled durability and performance.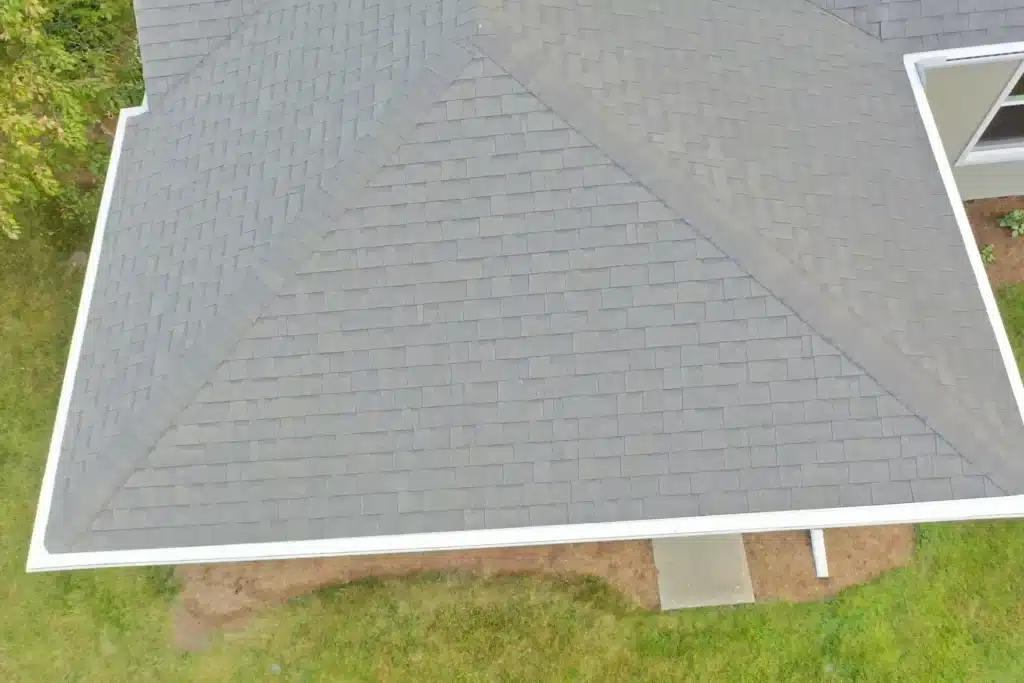 Choosing Wilco Gutter Products for Superior Performance
In our pursuit of quality, we have partnered with Wilco, a reputable name in the industry, known for their robust and efficient gutter products. Crafted with precision and designed for durability, Wilco gutters effectively manage rainwater runoff, protecting your home's foundation, siding, and landscape. Whether you have a simple or complex roofing system, our team will install your Wilco gutters with the utmost precision, ensuring they blend seamlessly with your home's exterior and perform effectively.
Enhancing Protection with LeafFree Gutter Guards
A gutter system's effectiveness can be hindered by leaves and other debris. That's why we integrate LeaFree gutter guards into our installations. These guards add an extra layer of protection, preventing blockages and ensuring your gutters function optimally all year round. They allow rainwater to flow freely into the gutters while keeping out leaves and other debris, reducing maintenance needs and prolonging the lifespan of your gutter system.
Expertise Meets Quality in Our Gutter Installation Services
Our highly trained team is adept at installing your Wilco gutters and LeaFree gutter guards, ensuring a tailored fit and efficient performance. We conduct a comprehensive property assessment, taking into account factors such as roof size, slope, and local rainfall patterns, to design an effective gutter system for your home.
Trust Indianapolis Roofing LLC for Your Gutter Installation
Choosing Indianapolis Roofing LLC means choosing superior quality, exceptional service, and peace of mind. By opting for Wilco gutter products and LeaFree gutter guards, we ensure your property is equipped with a robust, high-performing gutter system that stands the test of time. Protect your home and enhance its functionality with our professional gutter installation services.
At Indianapolis Roofing, when you need a local roofing company that provides the best in roof replacement, roof repair and hail damage. Our experienced team of professionals can handle any job big or small. We provide quality workmanship and the best warranty guaranteed and ensure your satisfaction with every job.
Carmel, IN
Zionsville, IN
Fishers, IN
Westfield, IN
Noblesville, IN
Whitestown, IN
Brownsburg, IN
Address: 450 E 96th St, Indianapolis, IN 46240, United States
Phone: +1 317-800-1308
Opening Hours:
Monday – Saturday: 8am – 9pm
Sunday: 1pm – 5pm
Address: 450 E 96th St, Indianapolis, IN 46240, United States
Phone: +1 317-800-1308
Opening Hours:
Monday – Saturday: 8am – 9pm
Sunday: 1pm – 5pm