Serving The People of Indianapolis, IN
Expert Roofing Solutions in Zionsville IN
We are your local experts in roofing solutions in Zionsville, IN, boasting a strong reputation built on our commitment to quality and service. Our team of seasoned professionals is dedicated to delivering roofing solutions that are not just robust and resilient but also elevate the aesthetic appeal of your property. At Indianapolis Roofing LLC, we don't just see you as a client – we view you as our partner in creating safe and beautiful homes and businesses.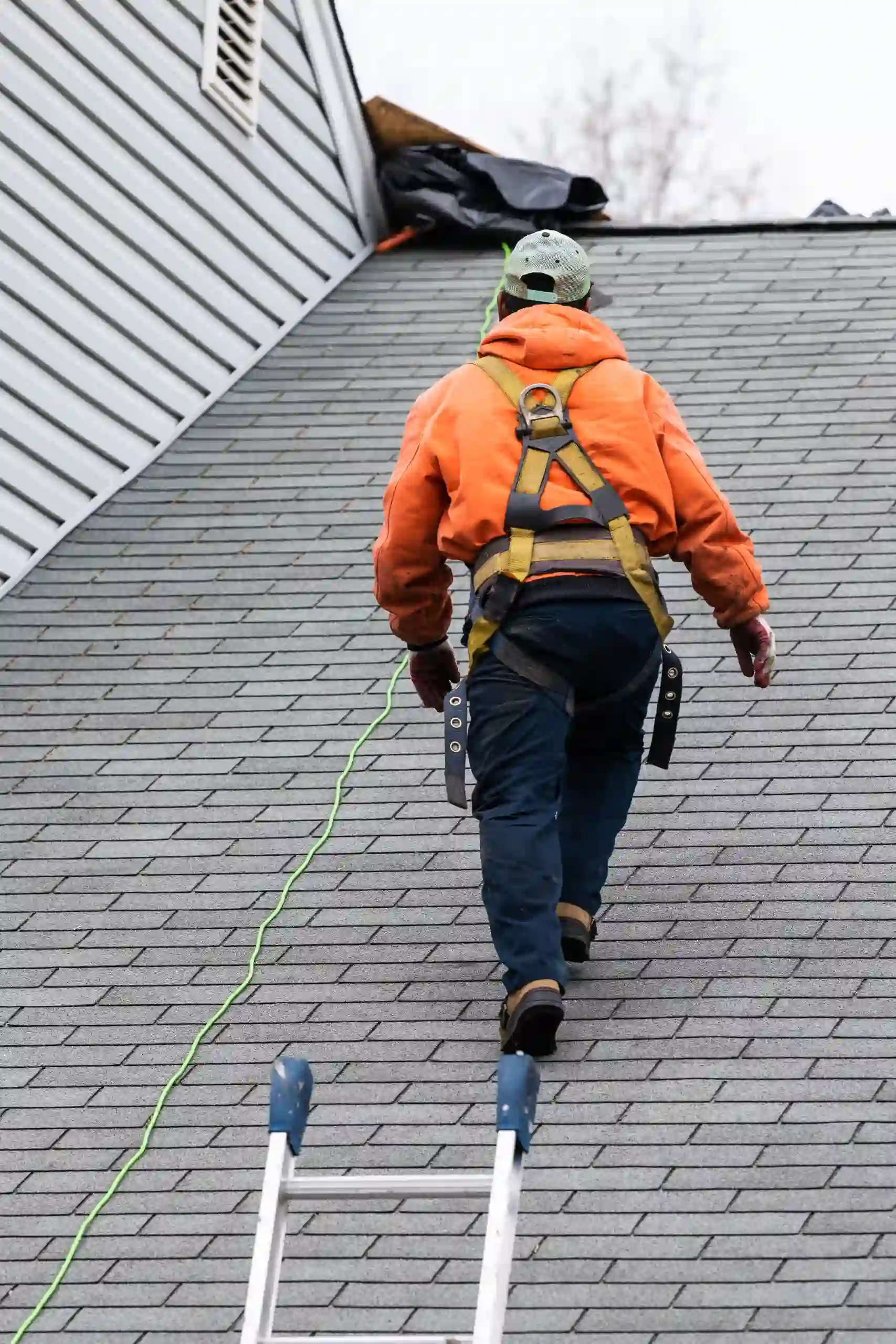 Utilizing Owens Corning Roofing Shingles for Durable Zionsville IN Roofs
As your trusted roofing contractor in Zionsville, IN, we take pride in using Owens Corning roofing shingles, known for their superior quality and durability. These industry-leading shingles enhance the longevity and aesthetic appeal of your roof, ensuring it can withstand the harshest weather conditions while retaining its charm. We provide a transparent process, keeping you in the loop from initial consultation to the project's conclusion. Here at Indianapolis Roofing LLC, we don't just construct roofs, we foster long-lasting relationships founded on trust and satisfaction.
Unparalleled Customer Experience with Your Zionsville IN Roofing Specialist
At Indianapolis Roofing LLC, exceptional customer experience is our priority, not an added bonus. As your dedicated roofing specialist in Zionsville, IN, we believe in fostering open and candid communication. We strive to address all your queries, dispel your concerns, and customize our offerings to cater to your unique needs. We understand that investing in a roof is a significant decision, and our goal is to ensure that you feel confident and satisfied with that investment every step of the way.
All of Our Service Locations
At Indianapolis Roofing, when you need a local roofing company that provides the best in roof replacement, roof repair and hail damage. Our experienced team of professionals can handle any job big or small. We provide quality workmanship and the best warranty guaranteed and ensure your satisfaction with every job.
Carmel, IN
Zionsville, IN
Fishers, IN
Westfield, IN
Noblesville, IN
Whitestown, IN
Brownsburg, IN
Address: 450 E 96th St, Indianapolis, IN 46240, United States
Phone: +1 317-800-1308
Opening Hours:
Monday – Saturday: 8am – 9pm
Sunday: 1pm – 5pm
Address: 450 E 96th St, Indianapolis, IN 46240, United States
Phone: +1 317-800-1308
Opening Hours:
Monday – Saturday: 8am – 9pm
Sunday: 1pm – 5pm