Serving Indianapolis Metro Region
Affordable Roofers in Noblesville, IN
Welcome to Indianapolis Roofing LLC, where we blend local understanding, professional expertise, and a deep commitment to serving the Noblesville, IN community. As your trusted Noblesville roofers, we strive to offer high-quality, durable roofing solutions that stand the test of time, enhancing your home's aesthetic and functional value.
Comprehensive Range of Roofing Services in Noblesville, IN
Our team of roofers offers an extensive range of roofing services to cater to your unique needs. From preventive roof maintenance to detailed roof inspections, efficient repairs, and full roof replacements, we have all your roofing needs covered. We utilize the industry's top-grade materials, such as Owens Corning roofing shingles, to ensure high-quality and long-lasting results.
Roofing in Noblesville, IN: Your Local Roofing Specialists
As a team deeply invested in the Noblesville community, we understand the unique roofing requirements and expectations of homeowners and subdivisions in the area. We utilize our professional expertise, dedication, and a sense of community into every project, ensuring top-tier service and excellent customer care.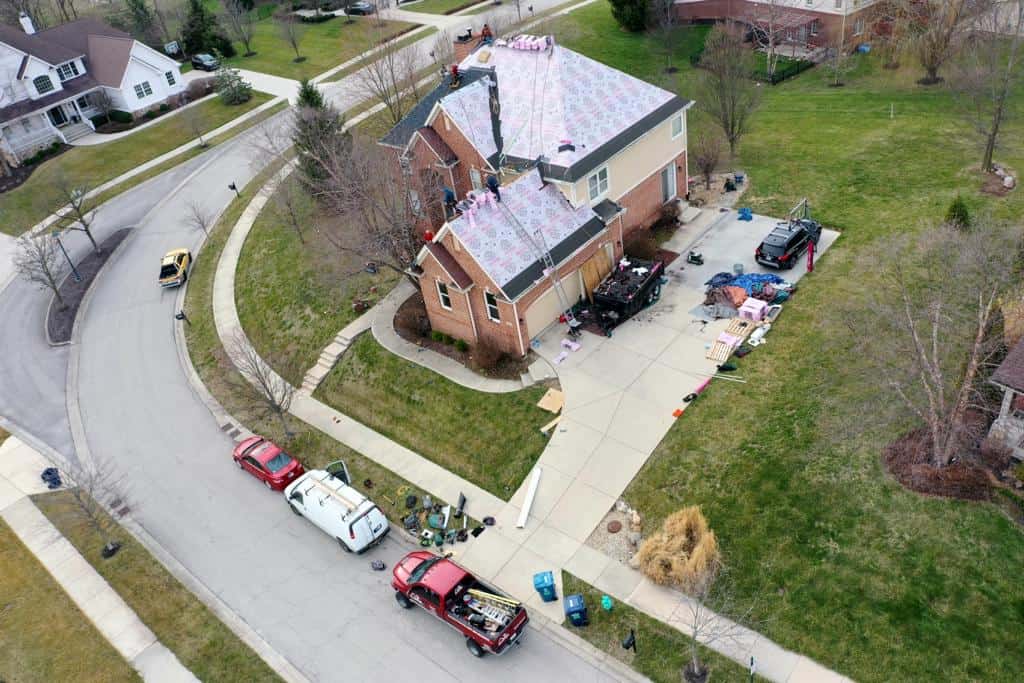 Outstanding Customer Service and Roof Insurance Claim Assistance
At Indianapolis Roofing LLC, we aim to provide more than top-grade roofing services. We're dedicated to ensuring a seamless and comforting customer experience. Our team guides you through the entire process, from the initial consultation to the final cleanup, providing clear communication at every step. And when it comes to roof insurance claims, we're here to lend our expertise and support.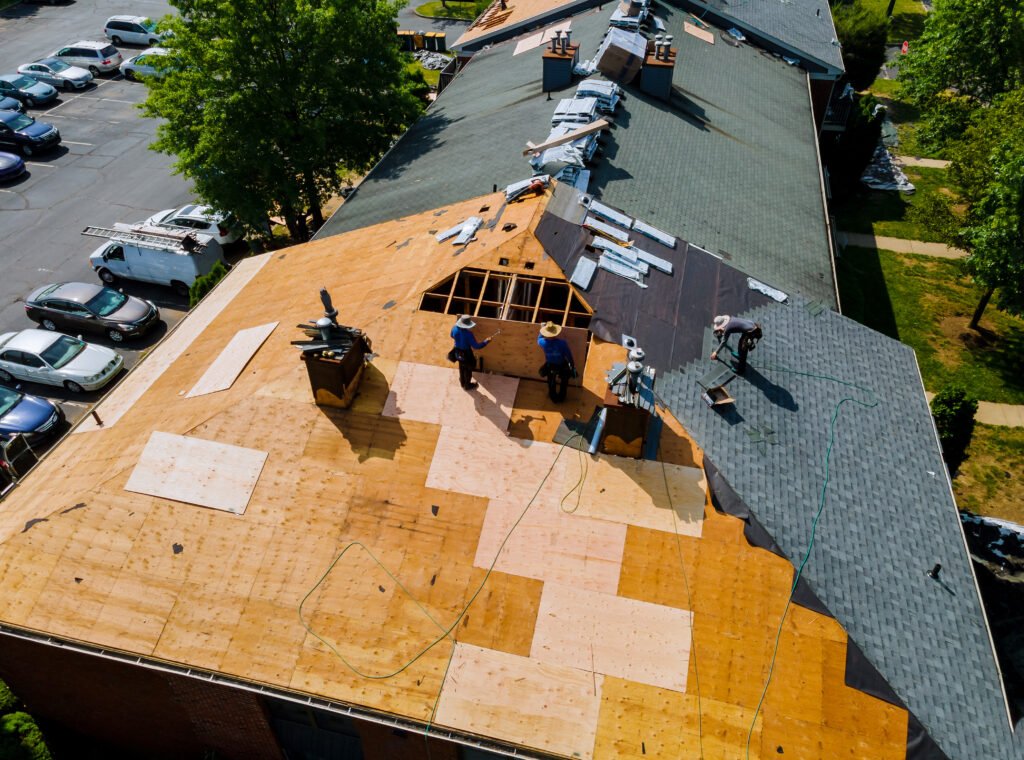 Trust Indianapolis Roofing LLC: Your Expert Roofers in Noblesville, IN
Choosing Indianapolis Roofing LLC means opting for a partner who puts your needs first. We're committed to delivering high-quality services, respecting your property, and ensuring your absolute satisfaction. Let us be your go-to roofers in Noblesville, IN.

Facing roofing issues? Need assistance with a roof insurance claim? Contact Indianapolis Roofing LLC today – your trusted roofers in Noblesville, IN. We're here to provide superior roofing solutions and helpful insurance claim assistance.
Don't let roofing challenges weigh you down. Contact Indianapolis Roofing LLC today, your reliable roofers in Brownsburg, IN, for top-quality roofing solutions.
At Indianapolis Roofing, when you need a local roofing company that provides the best in roof replacement, roof repair and hail damage. Our experienced team of professionals can handle any job big or small. We provide quality workmanship and the best warranty guaranteed and ensure your satisfaction with every job.
Carmel, IN
Zionsville, IN
Fishers, IN
Westfield, IN
Noblesville, IN
Whitestown, IN
Brownsburg, IN
Address: 450 E 96th St, Indianapolis, IN 46240, United States
Phone: +1 317-800-1308
Opening Hours:
Monday – Saturday: 8am – 9pm
Sunday: 1pm – 5pm
Address: 450 E 96th St, Indianapolis, IN 46240, United States
Phone: +1 317-800-1308
Opening Hours:
Monday – Saturday: 8am – 9pm
Sunday: 1pm – 5pm