Serving Indianapolis Metro Region
Premier Roofers in Brownsburg, IN: Indianapolis Roofing LLC
Introducing Indianapolis Roofing LLC, where we combine local knowledge and expert skills to provide superior roofing services in Brownsburg, IN. As your go-to roofers, we're committed to delivering high-quality, durable, and personalized roofing solutions that safeguard your home and enhance its curb appeal.
A Full Suite of Roofing Services by Top Roofers in Brownsburg, IN
Our broad range of roofing services is tailored to address all of your needs. We cover everything from routine maintenance and thorough roof inspections to roof repairs and complete roof replacements. Our skilled roofers utilize the best materials in the industry, including Owens Corning roofing shingles, to ensure you receive durable, long-lasting solutions.
Your Neighborhood Roofers Delivering Exceptional Service
Our familiarity with Brownsburg, IN, coupled with our extensive roofing expertise, enables us to meet and exceed your roofing expectations. As your reliable local roofers, we offer a dedicated, community-driven approach that ensures you receive top-notch, personalized service with every project.
Unbeatable Customer Experience with Your Trusted Roofers
Indianapolis Roofing LLC aims to provide more than just superior roofing services. We strive to offer a seamless customer experience that leaves a lasting impression. From the first inspection to the final cleanup, our team guides you through each step, ensuring complete transparency and your utmost comfort.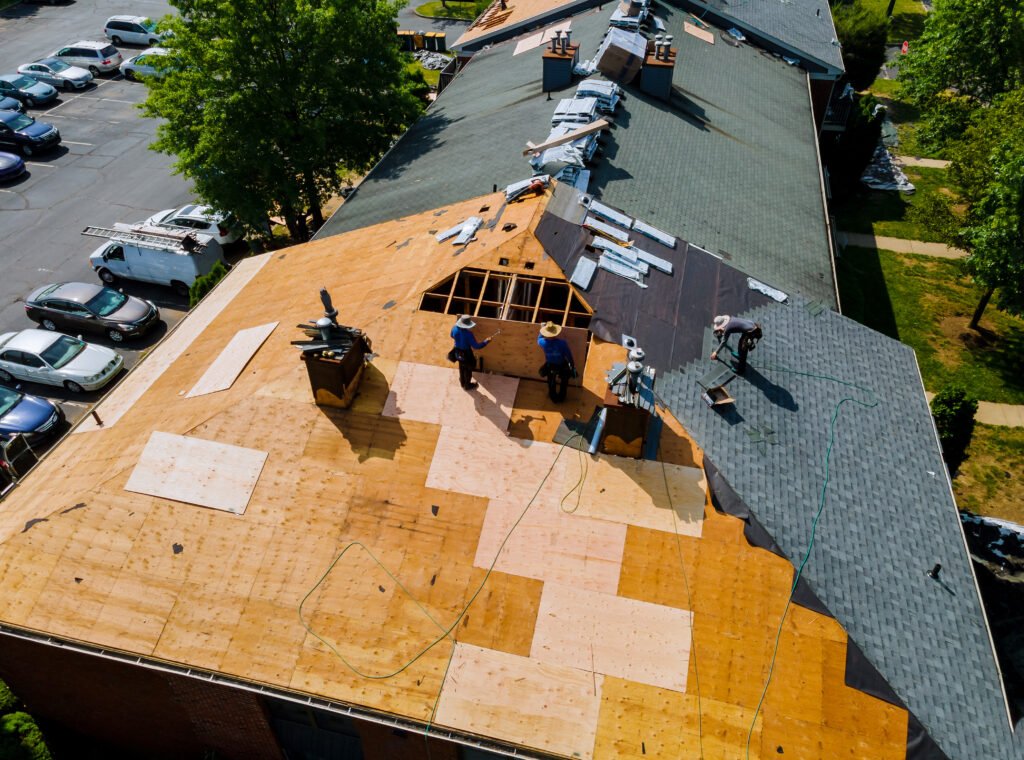 Choose Indianapolis Roofing LLC: Your Preferred Roofers in Brownsburg, IN
When you select Indianapolis Roofing LLC, you're choosing a partner committed to your needs, one who delivers top-tier services, respects your property, and prioritizes your satisfaction. Depend on us to be your trusted roofers in Brownsburg, IN.

Don't let roofing challenges weigh you down. Contact Indianapolis Roofing LLC today, your reliable roofers in Brownsburg, IN, for top-quality roofing solutions.
At Indianapolis Roofing, when you need a local roofing company that provides the best in roof replacement, roof repair and hail damage. Our experienced team of professionals can handle any job big or small. We provide quality workmanship and the best warranty guaranteed and ensure your satisfaction with every job.
Carmel, IN
Zionsville, IN
Fishers, IN
Westfield, IN
Noblesville, IN
Whitestown, IN
Brownsburg, IN
Address: 450 E 96th St, Indianapolis, IN 46240, United States
Phone: +1 317-800-1308
Opening Hours:
Monday – Saturday: 8am – 9pm
Sunday: 1pm – 5pm
Address: 450 E 96th St, Indianapolis, IN 46240, United States
Phone: +1 317-800-1308
Opening Hours:
Monday – Saturday: 8am – 9pm
Sunday: 1pm – 5pm