Looking for reliable and professional Indianapolis roofing services?
Indianapolis Roofing Company provides top-notch roofing solutions for your residential or commercial property, ensuring durability and quality craftsmanship. Our team of experienced roofers is dedicated to delivering exceptional results, offering a wide range of services including roof installation, repair, and maintenance. With our commitment to customer satisfaction and competitive pricing, we are your go-to choice for all your roofing needs.
Whether you need a new roof installed, roof replacement or require roof repairs on your existing one, trust our expertise to deliver the best solutions that meet your specific requirements. Don't settle for anything less than the best – contact us today for all your roofing needs in Indianapolis.
The Importance Of Proper Roofing Maintenance
Indianapolis Roofing: The Importance Of Proper Roofing Maintenance
A well-maintained roof is vital for the overall integrity and longevity of your home. Regular roof inspections and maintenance play a significant role in keeping your roof in top condition, ensuring its longevity and minimizing the need for costly repairs or replacements in the future.
Let's explore why proper roofing maintenance is essential for homeowners.
Regular Inspection And Maintenance For A Longer Lifespan:
Conducting regular roof inspections can help identify minor issues before they escalate into major problems that can cause extensive damage.

Regular maintenance such as cleaning gutters, removing debris, and fixing small leaks can prevent water infiltration and subsequent roof damage.

Roofs that receive regular maintenance tend to have a longer lifespan, saving homeowners significant expenses in the long run.
Identifying Potential Issues Before They Become Major Problems:
Regular inspections allow homeowners to detect early signs of wear and tear, such as loose shingles, worn-out flashing, or deteriorating underlayment.

Addressing these issues promptly can prevent them from progressing into more severe problems, such as water leaks or structural damage.

Identifying and resolving potential issues early on can help maintain the integrity of the entire roofing system, saving homeowners from costly repairs down the line.
Protecting Against Weather Elements:
Proper roofing maintenance protects your home from the harsh effects of weather elements, including rain, snow, hail, and strong winds.

Regular inspections allow for timely repairs or replacements of damaged shingles, flashing, or other components, ensuring your roof can withstand the elements.

By keeping your roof in good condition, you can prevent moisture infiltration and protect your home's interior from water damage and mold growth.
Preserving Energy Efficiency:
A well-maintained roof helps preserve the energy efficiency of your home. Damaged or poorly insulated roofs can lead to air leaks and temperature fluctuations, resulting in higher heating and cooling costs.

Regular inspections and maintenance, including proper insulation and ventilation, can help maintain energy efficiency and save you money on utility bills.
Enhancing Curb Appeal And Home Value:
A well-maintained roof significantly enhances the overall curb appeal of your home.

Regular maintenance, such as cleaning and repairing any visible hail damage or water damage or fire damage, ensures a visually appealing roof that boosts your home's aesthetics and value.

When it comes time to sell your home, a well-maintained roof can be an attractive selling point, assuring potential buyers of a durable and secure home.
Proper roofing maintenance is crucial for homeowners to ensure the longevity and integrity of their homes. Regular inspections, identifying potential issues, protection against weather elements, preserving energy efficiency, and enhancing curb appeal are all vital aspects of maintaining a healthy roof.
By investing in proper maintenance, homeowners can save money in the long run and enjoy a secure and aesthetically pleasing home.
Different Types Of Roofing Services
Indianapolis Roofing: Different Types Of Roofing Services
Roofing services or emergency roof services play a crucial role in ensuring the protection and longevity of residential and commercial buildings. Whether you need a brand new roof or require repairs to restore your current one, it's important to understand the different types of roofing services available.
In this blog post, we will explore two key areas: installing new roofs and repairing damaged roofs. Each section will provide valuable insights on what these services entail and how they can benefit you.
Installing New Roofs For Residential And Commercial Buildings
Roof installation is a complex process that requires expert knowledge and experience. Here are some key points to consider:
Different materials:

There are various options available, including asphalt, metal, wood, and tile. Each material offers unique advantages in terms of durability, aesthetics, and price.

Customization:

A professional roofing company can tailor the design and style of your new roof to complement the architectural features of your home or building.

Efficient installation:

Experienced roofers follow industry best practices to ensure your new roof is installed efficiently and meets all safety standards.

Enhanced energy efficiency:

Upgrading to a new roof can help improve energy efficiency by providing better insulation and reducing heat transfer.
Repairing Damaged Roofs To Restore Their Functionality
Roof damage can occur due to various factors, such as severe weather conditions, age, or improper installation. Here's what you need to know about roof repairs:
Thorough inspection:

A skilled roofing contractor will conduct a comprehensive inspection to identify the extent and nature of the damage.

Prompt repairs:

Timely repairs are essential to prevent further damage and avoid costly repairs in the long run.

Quality materials:

Reputable roofers use high-quality materials to ensure that the repairs are long-lasting and effective.

Leak detection and repair:

Roof leaks can cause significant damage to your property. Expert roofers have the expertise to detect leaks and provide lasting solutions.

Restoration of functionality:

The primary goal of roof repairs is to restore the functionality of your roof, ensuring it withstands future weather events.
By understanding the different types of roofing services available, you can make informed decisions about your roofing needs. Whether you require a new roof installation or repairs for your existing roof, it's crucial to work with experienced professionals who can deliver high-quality results.
Take the time to research and choose a reliable roofing company in Indianapolis that will ensure the safety and longevity of your property.
Finding The Right Indianapolis Roofing Company
Indianapolis Roofing
When it comes to finding the right roofing company in Indianapolis, it's essential to do thorough research and make an informed decision. The roof of your property is a significant investment, and it's vital to ensure that you hire a reputable and reliable contractor for the job.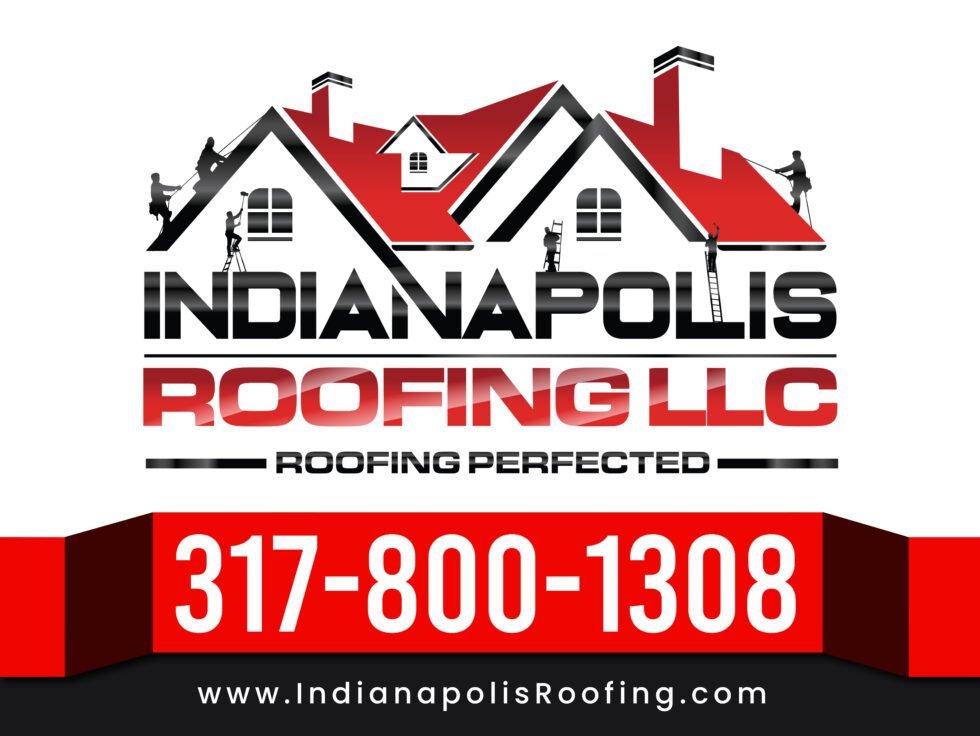 To help you in your search, here are some key steps to follow:
Researching Reputable Roofing Contractors:
Ask for referrals:

Seek recommendations from friends, family, and neighbors who have recently had their roofs repaired or replaced. They can provide valuable insights into their experiences with different roofing companies.

Use online directories: Utilize online directories and search engines to find roofing contractors in Indianapolis. Look for companies that have been in business for several years and have a solid reputation in the industry.
Visit their websites:

Explore the websites of potential roofing companies to gather more information about their services, experience, and areas of expertise. A professional and informative website indicates that the company values their online presence and takes pride in their work.

Check for certifications:

Look for certifications and awards that demonstrate the expertise and professionalism of the roofing contractors. Certifications, such as those from the national roofing contractors association (nrca), assure you that the company meets industry standards.
Reading Customer Reviews And Testimonials:
Visit review websites:

Read reviews on websites like google, yelp, and angie's list to get insights into the experiences of past customers. Pay attention to both positive and negative reviews to get a well-rounded perspective.

Look for consistent feedback:

Notice if there are any recurring themes in the reviews. Positive feedback about timely completion, excellent customer service, and quality workmanship is a good sign. On the other hand, consistent negative feedback about delays or unprofessional behavior should be taken into consideration.

Request references:

Don't hesitate to ask the roofing company for references from their past clients. Reach out to these references and inquire about their overall satisfaction with the company's work.
Checking For Proper Licensing And Insurance:
Verify licenses:

Ensure that the roofing company holds the necessary licenses required by the state of indiana. This indicates that they have met specific criteria for practicing in the industry, including knowledge of local building codes and regulations.

Confirm insurance coverage:

Request proof of insurance from the roofing contractor and verify that they have both liability insurance and worker's compensation coverage. This protects you from being liable for any accidents or damages that may occur during the project.
By following these steps, you can narrow down your options and find a reputable roofing company in indianapolis. Remember, your roof is a crucial component of your property's structure, so it's essential to choose a contractor who is skilled, trustworthy, and capable of delivering high-quality results.
Factors To Consider When Hiring A Roofing Contractor
Experience And Expertise In Different Roofing Materials
When it comes to hiring a roofing contractor in indianapolis, one of the crucial factors you need to consider is their experience and expertise in working with different roofing materials. A reputable contractor should have a proven track record of successfully completing projects using various types of roofing materials.
Here are some key points to keep in mind:
Asphalt shingles:

The contractor should have a deep understanding of asphalt shingles, which are the most common roofing material used in indianapolis. They should be knowledgeable about the different grades of shingles available and be able to recommend the best option for your specific needs.

Metal roofing:

If you prefer a durable and long-lasting roof, metal roofing might be the right choice. Look for a contractor with experience in installing and maintaining metal roofs. They should have the necessary expertise to handle the unique challenges associated with metal roofing installations.

Tile and slate:

Tile and slate roofs add a touch of elegance and sophistication to any home. However, these materials require specialized skills for proper installation and maintenance. It's essential to find a contractor who has hands-on experience working with tile and slate roofs to ensure a flawless finish.

Flat roofing:

Flat roofs are commonly found in commercial buildings, but they are also becoming increasingly popular in residential properties. Hiring a contractor who specializes in flat roofing is crucial to avoid any potential issues such as leaks or pooling of water.
Competitive Pricing And Affordability
Another important factor to consider when hiring a roofing contractor is their pricing and affordability. It's essential to find a contractor who offers competitive rates without compromising on quality. Here are some points to take into account:
Multiple quotes:

Obtain multiple quotes from different contractors to compare pricing structures. However, don't base your decision solely on the lowest price. Consider factors such as the contractor's reputation, workmanship, and customer reviews.

Comprehensive pricing:

A reputable contractor will provide you with a detailed breakdown of the costs involved in your roofing project. This transparency will enable you to make an informed decision and avoid any unexpected expenses.

Value for money:

While affordability is important, remember that the cheapest option may not always be the best choice. Look for a contractor who offers a fair combination of quality workmanship and reasonable pricing to ensure value for your money.
Timely Completion Of Projects And Excellent Customer Service
In addition to experience and pricing, the timely completion of projects and excellent customer service are crucial aspects to keep in mind when hiring a roofing contractor. Here's what you should look for:
Project timeline:

Discuss the estimated timeline for completing the project with the contractor. Ensure they provide clear communication and stick to the agreed-upon schedule. This will help minimize potential disruptions to your daily routine.

References and reviews:

Request references from the contractor's previous clients to gauge their level of satisfaction. Additionally, read online reviews to get a broader understanding of their customer service approach.

Communication skills:

Effective communication is essential throughout the roofing project. A reliable contractor will be responsive, provide regular updates, and address any concerns or questions you may have promptly.

Warranty and after-sales service:

A reputable contractor stands behind their work and offers a warranty on their services. They should also provide after-sales service and support to address any issues that may arise after the project is completed.
By considering these factors when hiring a roofing contractor in Indianapolis, you can make an informed decision that ensures your roofing project is completed with the utmost professionalism and quality.
Frequently Asked Questions On Indianapolis Roofing
What Are The Signs Of A Damaged Roof?
Signs of a damaged roof include missing shingles, leaks, sagging areas, cracked or damaged flashing, and water stains on the ceiling. It's important to address these issues promptly to prevent further damage and costly repairs. Regular roof inspections can help identify problems early on.
How Long Does A Roof Replacement Take?
The duration of a roof replacement depends on various factors such as the size of the roof, weather conditions, and complexity of the project. On average, it can take anywhere from a few days to a couple of weeks. Hiring a professional roofing contractor can ensure the process is done efficiently and within the estimated time frame.
What Is The Cost Of A Roof Replacement?
The cost of a roof replacement can vary depending on factors such as the size of the roof, materials used, and any additional repairs needed. On average, homeowners can expect to spend between $5,000 to $10,000 for a typical asphalt shingle roof replacement.
It's recommended to get multiple quotes from reputable roofing companies to compare costs.
Conclusion
Finding the right roofing solution in Indianapolis is crucial for protecting your property from the elements and ensuring its longevity. The professional Indianapolis roofing services provided by experienced contractors can not only enhance the aesthetics of your home but also enhance its overall value.
With a wide range of roofing options available, including metal, asphalt, and tile, you have the flexibility to choose the material that best suits your needs and budget. By hiring a reputable roofing company, you can have confidence in their expertise and the quality of their workmanship.
Additionally, regular maintenance and inspections are essential to identify and address any potential issues before they become major problems. So, take the time to research and select a reliable Indianapolis roofing company to ensure your investment is protected and your home remains safe and secure for years to come.