When it comes to roofing projects, finding the right roofing contractor is crucial for the success and longevity of your roof. Whether you're in need of roof replacement, roof inspections, roof repair, emergency roof service, or dealing with hail damage, choosing a reliable and experienced roofing contractor is essential.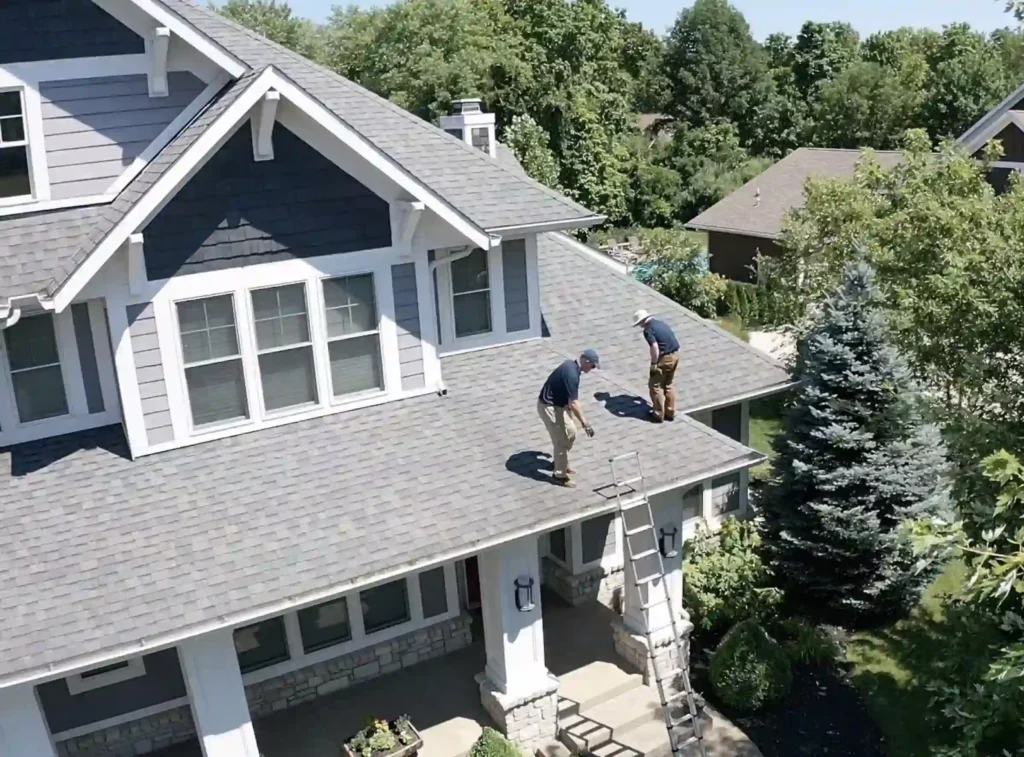 Finding Process of Affordable Roofers in Indianapolis
In this guide, we will provide you with valuable insights and tips on how to find the right roofing contractor in Indianapolis or you can say affordable roofers in Indianapolis for your project.
Determine Your Roofing Needs
The first step in finding the right roofing contractor is to determine your specific roofing needs. Are you looking for a complete roof replacement in Indianapolis, or do you require a simple repair? Do you need a contractor who specializes in emergency services or hail damage repairs? Understanding your needs will help you narrow down your options and find a contractor with expertise in the specific services you require.
Research and Verify Credentials of Roofing Contractor
Once you have a clear understanding of your roofing needs, it's time to research and verify the credentials of potential roofing contractors in Indianapolis. Look for the best roofing company in Indianapolis with a solid reputation in the industry and check for proper licensing, insurance, and certifications. A affordable roofing contractor will have the necessary credentials to ensure that they are qualified and adhere to industry standards.
Read Reviews and Testimonials
Reading reviews and testimonials from previous clients is an excellent way to gauge the quality of work and customer satisfaction provided by a roofing contractor. Look for testimonials on their website or search for online reviews on reputable platforms. Positive reviews and satisfied customers are indicators of a reliable and trustworthy contractor.
Experience and Expertise of Roofing Contractor
Take the roofing contractor's experience and knowledge into account. How long have they been in business? Do they specialize in the specific type of roofing material or service you require? A contractor with extensive experience in handling projects similar to yours is more likely to deliver high-quality workmanship and exceptional results.
Get Multiple Quotes
Obtain multiple quotes from different roofing contractors to compare prices, services, and warranties. Be wary of unusually low prices, as they may indicate subpar materials or poor workmanship. Look for contractors who offer competitive pricing without compromising on quality.
Ask for References from Roofing Contractor
Ask for recommendations from customers from the roofing contractor. Reach out to these references and ask about their experience working with the contractor. Inquire about the contractor's professionalism, timeliness, communication, and overall satisfaction with the completed project. References can offer insightful information and aid in your decision-making.
Check for Insurance Coverage
Ensure that the certified roofing contractor in Indianapolis has proper insurance coverage, including liability insurance and workers' compensation. Request and validate insurance documentation.
Consider Local Roofing Contractor
Choosing a local contractor in Indianapolis has its advantages. Local contractors are familiar with the specific roofing needs and regulations in your area. They have established relationships with local suppliers, which can result in cost savings and quicker project completion times. Additionally, reputable roofing contractors in Indianapolis are more likely to provide prompt post-project support and address any warranty claims.
Evaluate Communication and Customer Service
Pay attention to the contractor's communication skills and customer service. A residential roofing contractor in Indianapolis will be responsive, attentive, and proactive in addressing your questions and concerns. Clear and transparent communication throughout the project is essential for a smooth and successful roofing experience.
Review the Contract of Roofing Contractor Carefully
Before signing any contracts, review the terms and conditions carefully. Ensure that all the agreed-upon services, materials, timelines, and payment terms are clearly outlined in the contract. If anything is unclear, don't hesitate to ask for clarification before proceeding.
By following these tips, you can find the right roofing contractor for your project and ensure that your roofing needs are met with professionalism, quality, and reliability. As a leading roofers in Indianapolis, we specialize in roof installations, roof replacement, roof repair, roof inspections, siding installation, gutter installation, restoration, and more. Our team of skilled experts is committed to providing outstanding results and going above and beyond for clients.
Contact us today to discuss your roofing needs and get a quote for your project.