When it comes to roofing projects, whether it's repairs, replacements, or installations, finding the right roofing contractor is crucial for a successful and stress-free experience. Indianapolis is home to numerous roofing contractors, making the selection process overwhelming.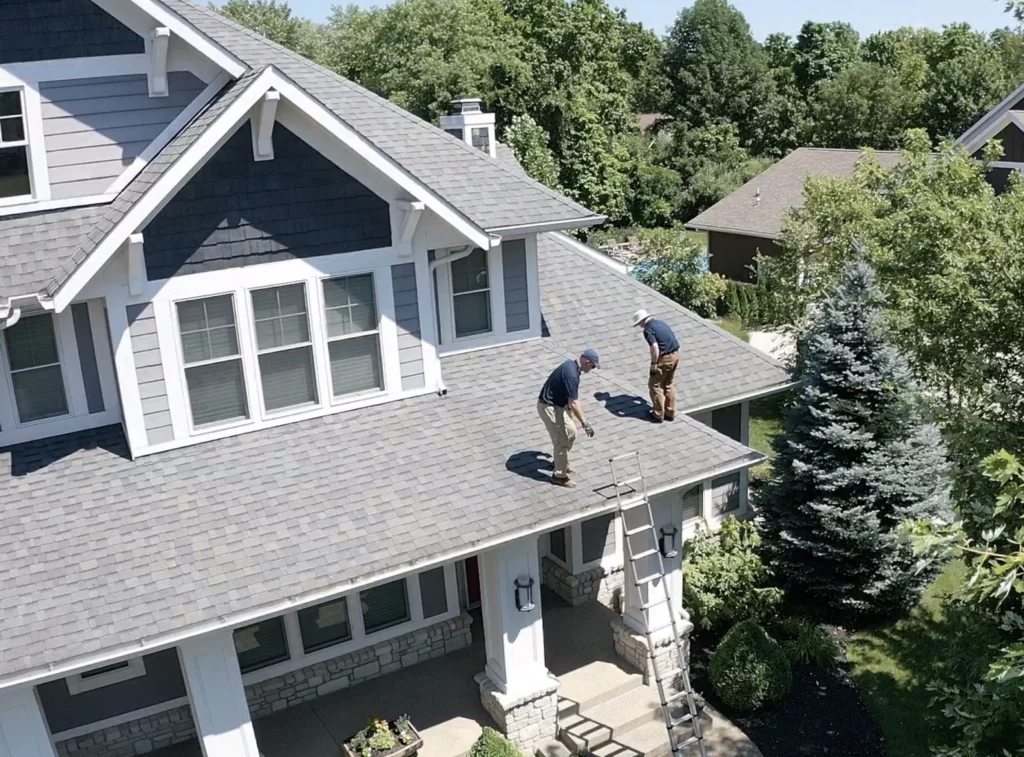 Guide to Hire the Best Roofing Contractor in Indianapolis IN
Now, we will provide you with a step-by-step guide on how to find the best roofing contractor in Indianapolis. From conducting research to assessing credentials, we'll equip you with the knowledge to make an informed decision.
Start Your Search with Thorough Research
Begin by researching roofing contractors in Indianapolis. 
Utilize online search engines, directories, and review platforms to compile a list of potential contractors. Pay attention to customer reviews, ratings, and testimonials to gauge their reputation and customer satisfaction levels.
Additionally, consider seeking recommendations from friends, family, or neighbors who have recently had roofing work done.
 Ensure Legitimacy with Proper Credentials
Verify the credentials and licenses of the commercial roofing contractors in Indianapolis on your list. Look for contractors who are licensed to operate in Indianapolis and have the necessary certifications. Only contractors who hesitate to provide proof of their credentials or need the required licenses. Protect Yourself with Proper Insurance Coverage Insurance is crucial when hiring a roofing contractor. Ensure that the contractor carries general liability and worker's compensation insurance. General liability insurance protects your property in case of any damage during the project, while worker's compensation insurance covers any injuries sustained by workers on your property. While doing commercial roof repair near me. Request proof of insurance from each contractor and verify its validity.
Assess Experience and Specialization
Look for contractors with a significant number of years in the industry, as this demonstrates their ability to handle various roofing projects.
Additionally, assess their specialization. Some contractors may focus on residential roofing, while others may specialize in commercial roofing. Choose a contractor with relevant experience and expertise for your specific project.
Obtain Comprehensive Written Estimates
The estimate should include a breakdown of all costs, including materials, labor, permits, and any additional charges. 
Be cautious of unusually low or high estimates and seek clarification if any aspect seems unclear. A reputable contractor will provide a transparent and comprehensive estimate.
Request References for Past Projects
Ask each contractor for references from their previous clients. 
Contact these references and inquire about their experience working with the contractor. 
Ask about the quality of work, adherence to schedules, communication, and overall satisfaction. 
References can provide valuable insights into the contractor's professionalism and reliability.
Gauge Communication and Professionalism
For a roofing job to be successful, communication must be effective. Assess how each contractor communicates with you during the initial contact and estimate process. Consider their responsiveness, willingness to answer questions, and clarity in explanations. Professionalism is also essential, so local commercial roof repair observes their behavior, appearance, and punctuality.
Review and Understand the Contract
Before making a final decision, carefully review the contract provided by your chosen roofing contractor. Ensure that all project details, including materials, timeline, payment terms, and warranties, are clearly stated. If any aspect is unclear or differs from your expectations, seek clarification and request amendments if necessary. 
Consider Local Reputation and Customer Feedback
Take into account the local reputation of the commercial roof repair near me you are considering. Look for Indiana roofing companies that have established a strong presence in the Indianapolis area and have a positive reputation within the community. Check if they are affiliated with local roofing associations or have received any awards or recognition for their work. 
Additionally, read online reviews and testimonials from past customers to get a sense of their experiences with the contractors. Pay attention to feedback regarding the quality of work, professionalism, and adherence to schedules.
Ensure Warranty and After-Sales Support
A reliable roofing contractor should offer warranty coverage on both materials and workmanship. Inquire about the specific warranty terms and duration provided by each contractor. 
Additionally, ask about their after-sales support. Will they be available to address any concerns or issues that may arise after the project is completed? A contractor that stands behind their work and offers comprehensive warranty coverage demonstrates their commitment to customer satisfaction.
Trust Your Instincts
Throughout the selection process, trust your instincts. Consider the overall impression you have of each roofing contractor. take note of their professionalism, responsiveness, and willingness to address your questions and concerns. A contractor that values clear communication, transparency, and customer satisfaction is more likely to deliver a positive experience and exceptional results. Choose Wisely for a Successful Roofing Project
By following these steps, you can confidently choose the best roofing contractor in Indianapolis for your roofing needs. 
Take the time to conduct thorough research, verify credentials, evaluate experience, and assess communication and professionalism. Obtaining detailed estimates, checking references, and carefully reviewing contracts will further ensure a successful roofing project. Invest in the expertise of a reputable roofing contractor and enjoy a durable and high-quality roof for years to come.