Enhance Your Home's Beauty and Protection with Siding Installation
When it comes to improving the exterior of your home, siding installation plays a significant role in transforming its appearance and providing essential protection. If you're looking to upgrade your home's exterior in Indianapolis, professional siding installation is the key. Now we will explore the benefits of siding installation, highlight reputable siding contractors in Indianapolis in siding installation Indianapolis, and guide you through the process of selecting the right contractor for your project.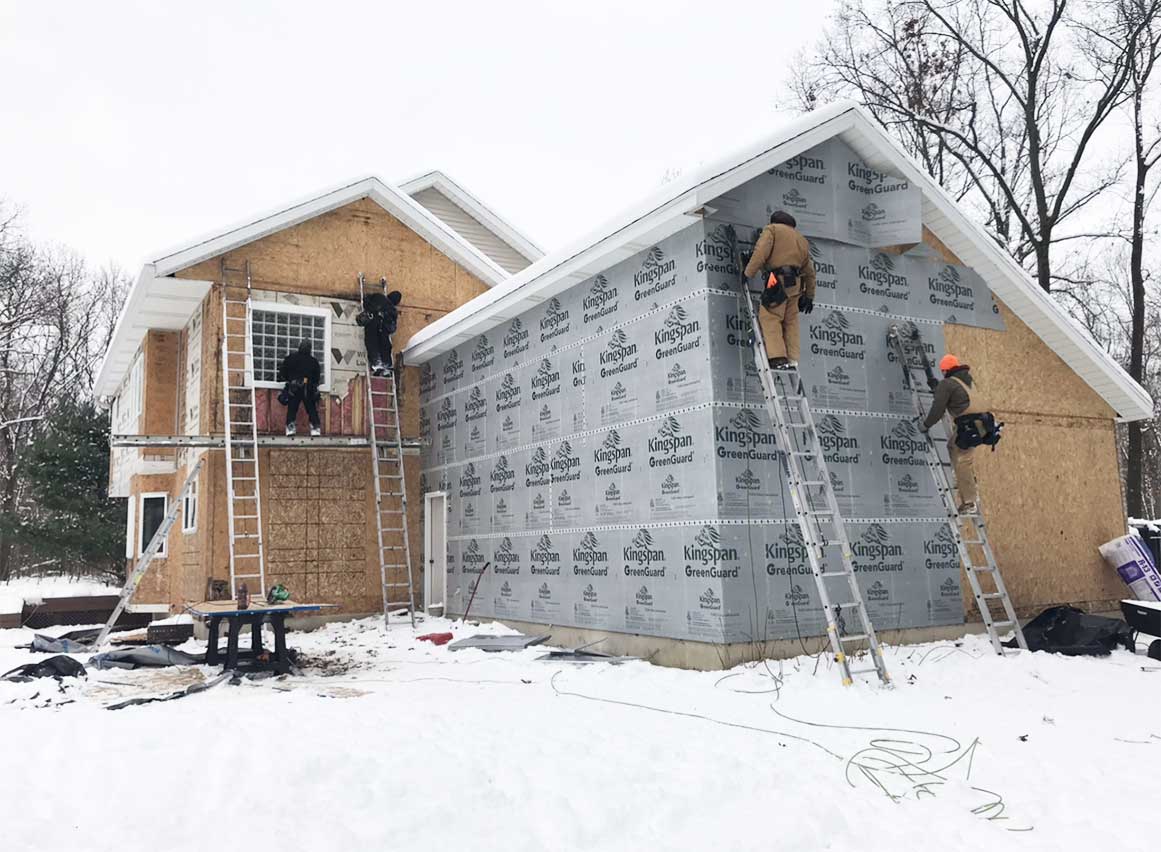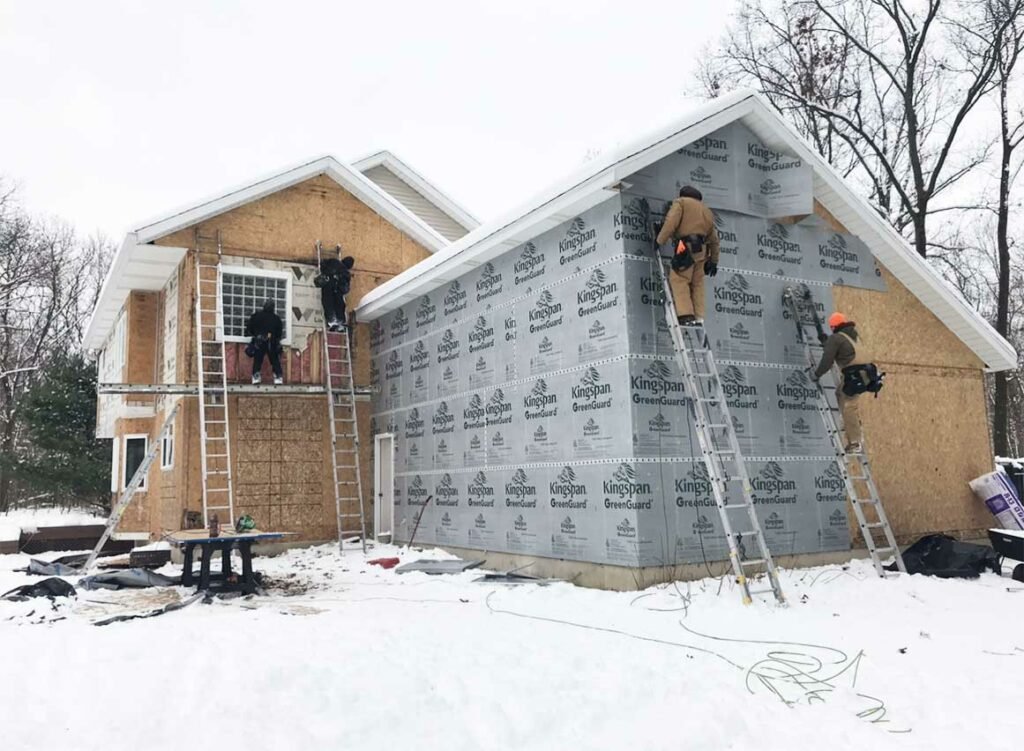 Protect and Beautify Your Home with Quality Siding
1. Weather Protection: Siding acts as a shield against harsh elements, protecting your home from rain, wind, and extreme temperatures. It prevents moisture infiltration, reduces the risk of water damage, hail damage, and helps maintain a stable indoor environment.
2. Enhanced Energy Efficiency: Quality siding with proper insulation improves your home's energy efficiency by reducing heat loss in the winter and heat gain in the summer.
This can lead to lower energy bills and a more comfortable living space.
3. Improved Curb Appeal: Siding is a prominent feature of your home's exterior, and choosing the right material and style can significantly enhance its curb appeal.
Whether you prefer a classic or contemporary look, there are various siding options available to suit your taste.
Exploring Siding Options for Your Indianapolis Home
1. Vinyl Siding: Vinyl siding is a popular and cost-effective choice known for its durability, low maintenance requirements, and versatility in design. It is available in a wide range of colors and styles to suit any architectural style.
2. Fiber Cement Siding: Fiber cement siding is a durable and long-lasting option that mimics the appearance of wood, brick, or stucco. It offers excellent resistance against fire, pests, and rot, making it an ideal choice for homeowners seeking both aesthetics and durability.
3. Wood Siding: Wood siding provides a timeless and natural look that adds warmth and character to your home. It requires regular maintenance to protect it from moisture and pests, but with proper care, it can last for decades.
Trustworthy Siding Contractors  Indianapolis IN
When it comes to professional siding installation in Indianapolis, it's crucial to partner with a reputable siding company in Indianapolis who have the necessary expertise and experience. Consider the following factors when selecting a siding contractor:
1. Experience and Reputation: Look for contractors with extensive experience in siding installation and a solid reputation within the community. Check online reviews and ask for references to gauge their past performance.
2. Licensing and Insurance: Ensure that the contractor holds the necessary licenses and has proper insurance coverage. This protects you from liability in case of accidents or property damage during the project.
3. Portfolio and Expertise: Review the contractor's portfolio to assess their workmanship and expertise in handling different siding materials and styles. A siding contractor in Indianapolis with a diverse portfolio demonstrates versatility and craftsmanship.
4. Written Estimates and Contracts: Obtain written estimates from multiple contractors, outlining the scope of work, materials, timeline, and cost. A detailed contract protects both parties and ensures clarity throughout the project.
Top Siding Contractors in Indianapolis IN
When it comes to professional siding installation in Indianapolis, consider the following reputable siding contractors:
1. Indianapolis Siding Experts: With years of experience and a strong commitment to customer satisfaction, Indianapolis Siding Experts provide top-quality siding installation services tailored to meet your specific needs.
2. Premier Siding Contractors: Premier Siding Contractors offer a wide range of siding options, expert installation, and exceptional customer service. Their skilled team will transform your home's exterior with precision and attention to detail.
3. Proven Exteriors: Proven Exteriors specializes in siding installation, providing durable and aesthetically pleasing solutions. Their experienced team will guide you through the selection process and ensure a seamless installation experience.
Siding Repair in Indianapolis IN
If your home's siding has been damaged by harsh weather, age, or other factors, timely roof repair is crucial to prevent further issues. Fortunately, there are skilled siding repair specialists in Indianapolis who can address these concerns. They will assess the hail damage, provide expert solutions, and restore the integrity and appearance of your siding. Prompt siding services not only enhance your home's aesthetics but also ensure optimal protection against moisture and external elements. Also, they will provide roof replacement, roof repair, roof inspections, emergency roof service, restoration, and gutter installation services. Contact reputable siding repair professionals in Indianapolis to restore the beauty and functionality of your siding.
 Enhance Your Home's Beauty and Protection Today
Investing in professional siding installation is a smart choice to transform your home's exterior, protect it from the elements, and boost its overall value. Consider the benefits of siding materials, evaluate reputable contractors in Indianapolis, and make an informed decision to bring new life to your home. Transform your home's exterior with the help of these reputable siding contractors in Indianapolis, and enjoy a beautiful and protected living space for years to come. Contact one of the trusted siding contractors mentioned above to start your siding installation project today.